Third interdisciplinary symposium "Biogeography of the Carpathians": Prague 2022
The third edition of the "Biogeography of the Carpathians" symposium is scheduled for 12–14 September 2022 in Prague (Czechia). The previous, second edition took place in Cluj-Napoca (Romania) in 2017. According to the 4-year cycle, the symposium was intended to take place in 2021 but was then cancelled due to pandemic restrictions.
The Carpathians are an exceptional area for the Central European biodiversity. The series of international and interdisciplinary symposia focused on the Carpathian biogeography was initiated by our Institute, in international cooperation, in 2013 in Kraków, where the first meeting was organized. Its idea was to provide an efficient platform for presenting new results, exchanging ideas and boosting novel, interdisciplinary research perspectives on evolution and diversity of the Carpathian biota. You can find more information about the symposium here.
On behalf of the scientific & organizing committee, a member of which is dr. Michał Ronikier from the Molecular Biogeography and Systematics Group of the IB PAS, we cordially invite researchers and students interested in the Carpathian biogeography and biodiversity research to join this event! Symposium-related information is available on the symposium website.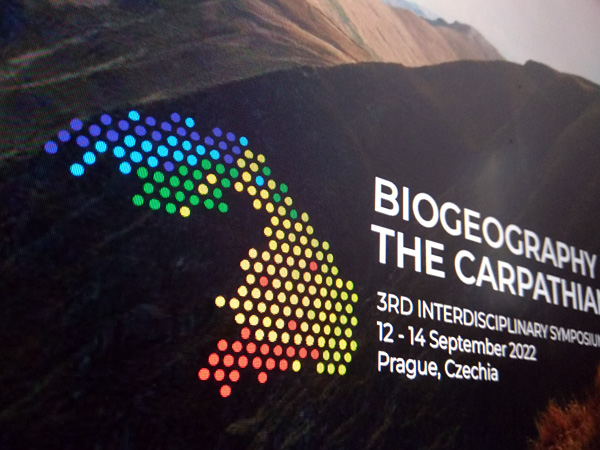 Logo of the symposium.
Photo: botany.pl.