Determination of antioxidant properties of compounds synthesized by green algae Klebsormidium dissectum
Funding
National Science Centre, grant "MINIATURA"
Number
2020/04/X/NZ9/00436
Leader
Dr. Michał Adamski
Summary
The project is part of the research on the antioxidant potential of substances synthesized by plant organisms. Different types of antioxidants were extracted from algal cells in aqueous and methanol solutions. To assess the antioxidant capacity of compounds derived from algae cells, three methods were used: 1) Folin-Ciocalteu, based on electron transfer to molybdenum(VI), 2) FRAP (ferric reducing-antioxidant power), and 3) method with synthetic radical 2,2-diphenyl-1-picrylhydrazyl (DPPH). Obtained results showed that Klebsormidium dissectum is a potential source of valuable antioxidants that could be used in the pharmaceutical or food industry.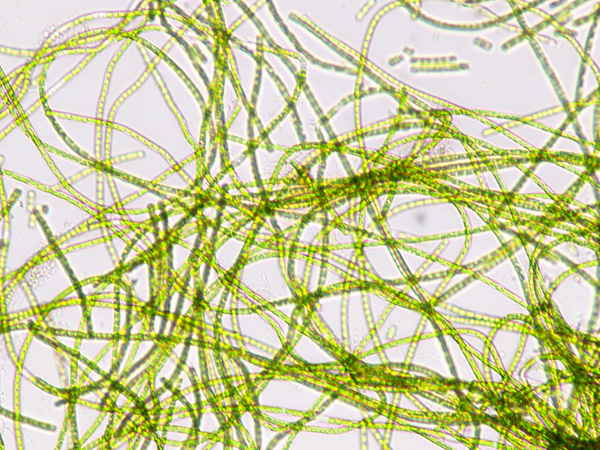 Klebsormidium dissectum.
Photo: Michał Adamski.